Frame bags
I make custom size full frame & half frame bags for bikepacking.

Standard features include internal pockets,
removeable dividers &
a charging/hydration port.

Optional extras include exterior pockets & removeable foam gusset reinforcements. If you'd prefer a lace up attachment system, that's also possible.

If there are any other specific features you're looking for, please let me know.

Frame wedge from €90
Half frame from €120
Full frame from €180
Modular full frame/half frame from €220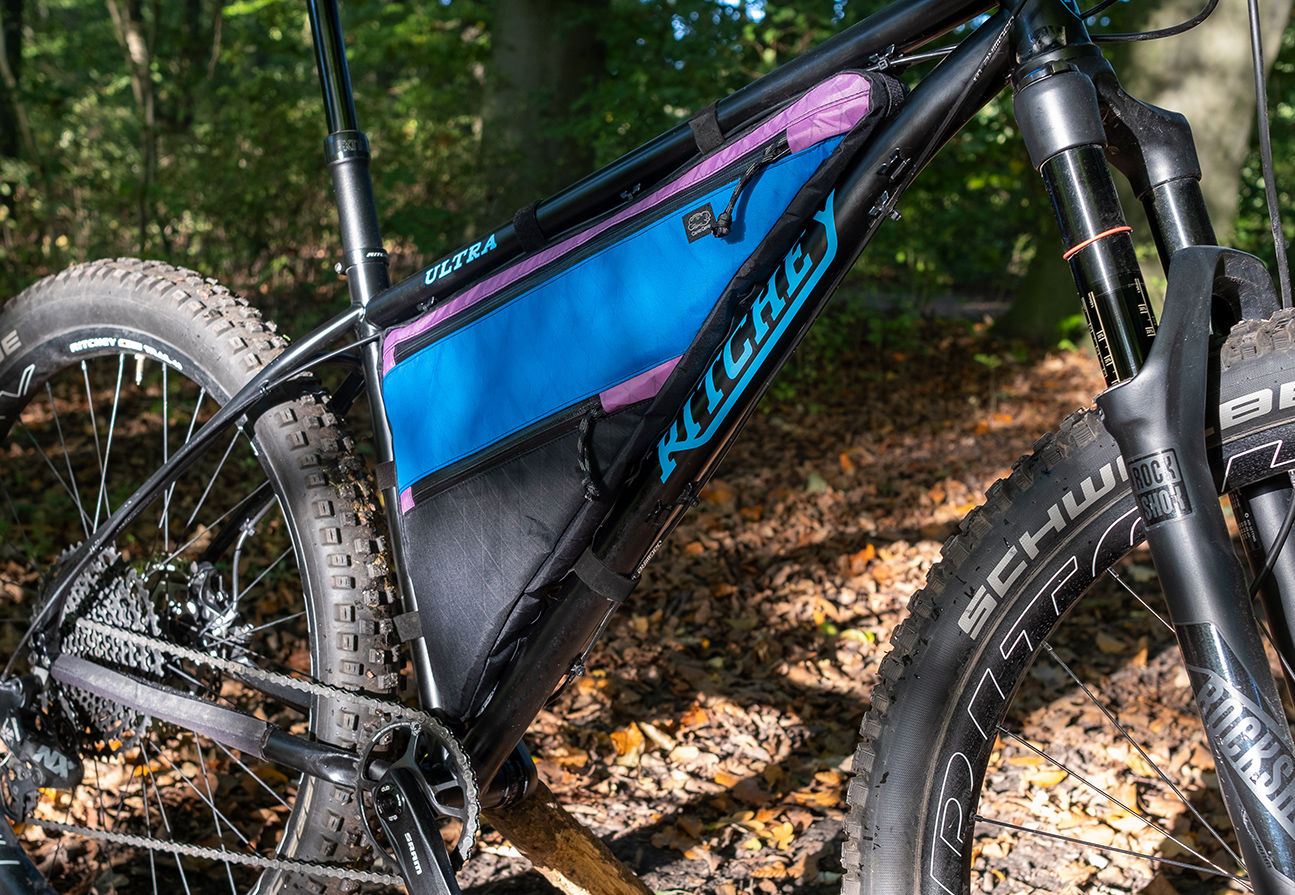 How to order
You'll need to take a photo of your bike so I can design a custom fit bag for the frame.
⭢ Photo guide for frame bags
On this page you'll find a configurator to test out different colour options. Once you're happy with your selection, send me a screengrab or copied list of colours along with the photo/s of your bike to carriegere.bags@gmail.com.
If you'd like help choosing colours, let me know, or check the
instagram
for inspiration.